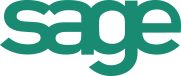 We are proud to offer outsourced payroll services powered by Sage. This comprehensive payroll service is fully integrated as part of Bookkeeping4Restaurants. Take advantage of the best value in the market without sacrificing choices like direct deposit, automated check signing and pay card options. Customizable reports include time sheets, vacation and sick time accrual tracking, new hire reporting and much more. The system allows you to easily calculate real time gross-to-net pay quickly and accurately.
With these payroll services, you also avoid the hassles associated with tax administration. The system files quarterly and annual reports and handles local, state and federal taxes on your behalf. All payroll processing is fully integrated with our other financial management services, giving you a seamless and hassle free solution. Best of all, Sage payroll is guaranteed error-free.
You can feel confident using this powerful payroll, tax administration and reporting system that is fully integrated with our other B4R services.